Roofing, Remodeling, General Contracting since 1994
Blair Construction was founded in 1994 and has grown into a full-service contractor and roofing company, serving customers throughout Maryland and DC. We insist on retaining the same attitude we started with: neighbors helping neighbors. We think it's the only way to do business.
The growth of our business depends almost entirely on references and recommendations we receive from our satisfied customers. That is the basis for our company motto – "Your Satisfaction is Our Reputation." It means that we only succeed when we provide the highest level of service and craftsmanship, that is sure to earn us your praise.
Our Team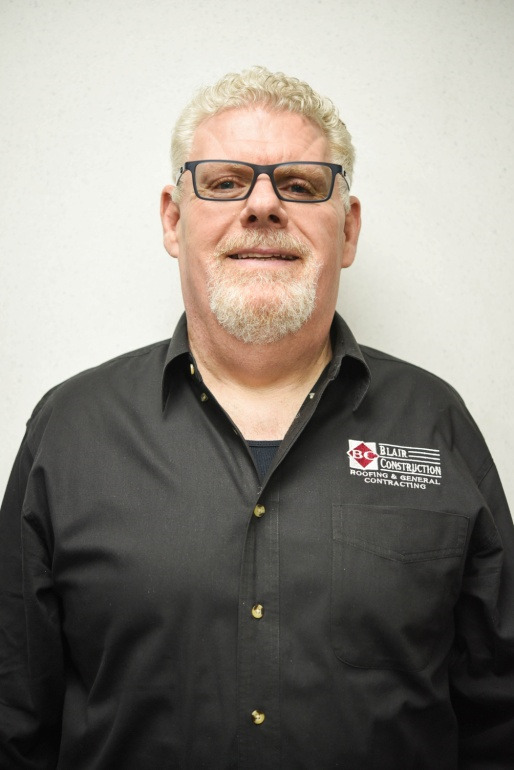 Jim Blair
is the owner of Blair Construction. He started hands-on from the young age of 15, working with his grandfather and has worked many field related jobs. From laborer in his early years, leading up to the founding of the company in 1990 part-time to the full-time opening of Blair Construction in 1994. He has 3 children and 5 grandchildren and is happily married to his wife Canice. In his free time, he enjoys spending his summer days by the beach with his family.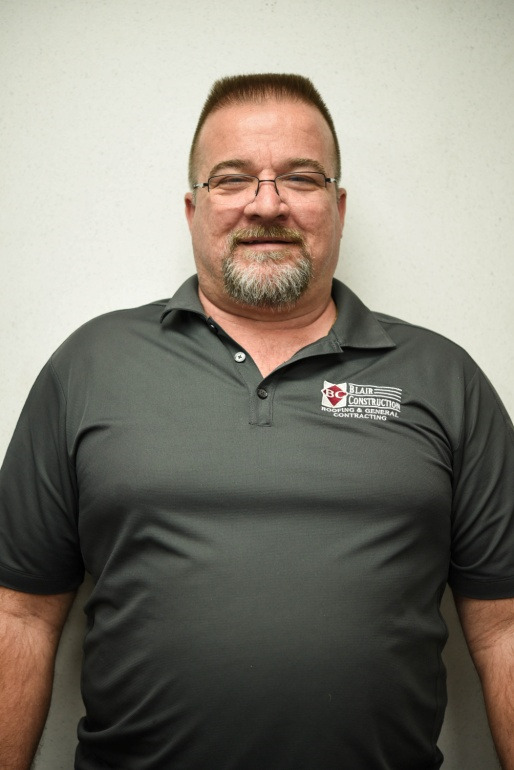 Randy Savage
 is a managing member and the Commercial Roofing Division Manager. He handles all commercial roofing sales and service at Blair Construction. Randy started roofing at a young age, and worked his way up to running his own commercial roofing company. In 2004 he joined Blair Construction, bringing his years of knowledge and the trust of his longtime customers and eventually became a partner in 2008.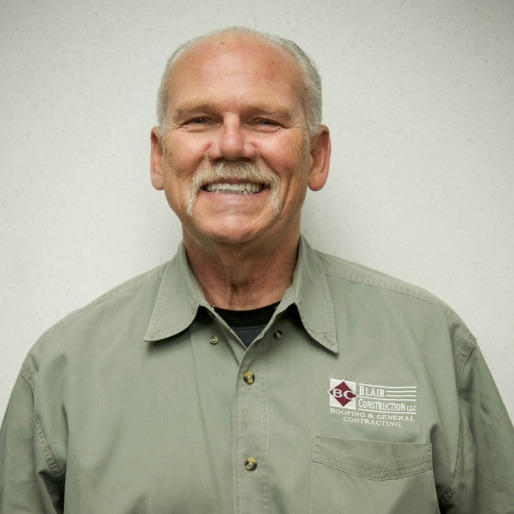 Bill Smith
 is the Residential Roofing Manager responsible for residential roofing estimating and implementation. He's also a talented Sheet Metal Fabricator that can make whatever is needed for a job. Bill is a big sports fan and enjoys spending his Sundays watching the Redskins.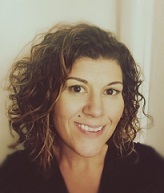 Elizabeth "Beth" Stillions
 is the Office Manager. She wears many hats and is experienced in a wide range of administrative and executive support related tasks, including the day to day operations that make the company run efficiently. In her spare time she enjoys singing and painting.
OSHA and CPR/First Aid Recertification