Signs You Need a Roof Replacement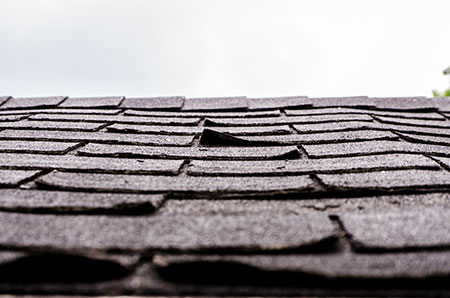 As one of Maryland's leading certified roofing contractors, Blair Construction is here to thoroughly inspect your roof. Our expertise and experience help our clients throughout Maryland, including Annapolis, Severna Park, Bethesda, Crofton, Bowie, Davidsonville, Laurel, Edgewater, Columbia, Millersville, and Arnold.
Many people don't realize they have roofing problems until puddles appear on their floors. After many years of exposure to the elements, roof shingles can start to wear. You need to perform annual inspections of your roof as a homeowner. Every 6 months, a professional Maryland roofer, such as Blair Construction should complete a thorough roof inspection. Catching problems early on can prevent more expensive repairs or full roof replacement.
Signs of a potentially serious roof problem:
Stay vigilant for signs of roof issues, including cracked, curled, or missing shingles, appearance of mold or moss, leak stains on ceilings or attic rafters, excessive energy costs, storm damage, or ice dams. If you notice any of these, contact Blair Construction immediately for an inspection.
Some signs to watch out for include:
Cracked shingles or tiles
Curled shingles
Missing shingles or tiles
Appearance of mold
Appearance of moss
Interior ceilings or rafters in attic showing stains or other signs of leaks
Excessive energy costs
Storm damage
Ice dams
Does My Roof Need to Be Replaced or Can I Just Make Repairs?
If your roof is past its prime, you need to decide whether a roof replacement is necessary, or if roof repairs can fix the problem and will be cost effective in the long run. We'll give you our professional opinion, along with photo documentation to make an informed decision, on the roof repair vs. replacement issue. Some guidelines we follow include:
ROOF REPAIR
Just a few shingles/tiles missing
Small penetration from hail or tree branch
Sagging gutters
Loose flashing
Dry, rotten collars
Inadequate ventilation
Occasional ice dams
ROOF REPLACE
Large areas missing or worn, cracked, curling shingles
Significant hole through roof deck
Leaking or broken gutters
Missing flashing, worn "valleys"
No ridge vent
Frequent ice dams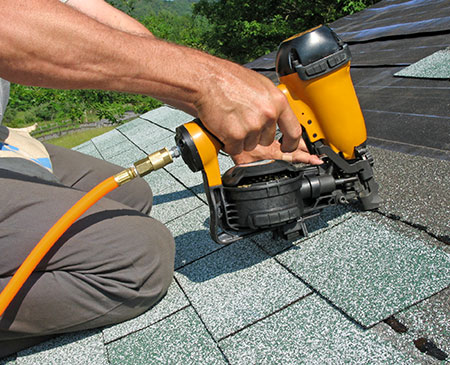 Quality Roof Repairs and Replacements
If damage is found through an inspection, you can count on Blair Construction to make repairs the proper way. Our work is efficient, high-quality, and affordable. We also provide the best roof replacement jobs. With our workmanship guarantee and GAF Master Elite certification, your investment will be protected. Our Golden Pledge Roof Systems come with a 25-year warranty on workmanship. Blair Construction will always provide a written estimate and be in constant contact so you're never in the dark. We're licensed and insured by the state of Maryland so you can rest easy with Blair Construction on the job.
Get a Free Estimate for Your New Roof
Call us today at 410-729-0777 or contact us to schedule a free in-home consultation about your roof.  We have repaired and replaced roofs across Annapolis, Severna Park, Bethesda, Crofton, Severn, Glen Burnie, Odenton, Bowie, Davidsonville, Laurel, Edgewater, Columbia, Millersville, and Arnold.