Siding Installation & Replacement
Save Time and Money with Vinyl Siding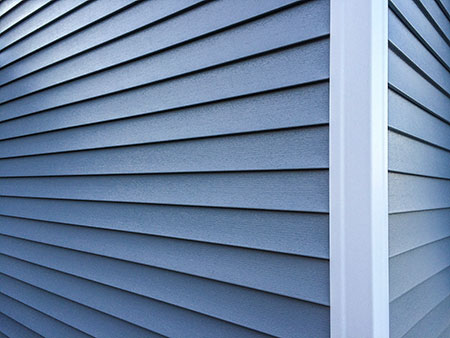 Blair Construction can save you money, time, and hassle by wrapping your Maryland home in premium vinyl siding. Enjoy the benefits of our premium vinyl siding as it provides low-maintenance insulation and exterior protection for your walls. Vinyl siding is a cost-effective way to protect your home from the elements, reduce home energy usage, and enjoy a relaxing, carefree life.
Vinyl siding maintains its beauty for years, and is able to withstand heat, high winds, moisture, and cold. Furthermore, vinyl siding requires little to no maintenance. It never needs paint and can be cleaned easily with a hose and cloth.
Blair Construction is a leading siding replacement and installation contractor in Maryland providing services in Bethesda, Columbia, Laurel, Millersville, Edgewater, Crofton, Bowie, Davidsonville, Arnold, Severna Park, and Annapolis.
Quality Siding Choices from Top Manufacturers
At Blair Construction, we give you a wide choice of siding colors, styles, profiles, and manufacturers. We choose our siding manufacturers for their reputation for making quality products and for their extended product warranties – providing you additional protection and peace of mind.
We install siding from the following manufacturers:
Certified by The Vinyl Siding Institute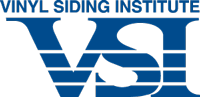 Blair Construction is an experienced siding contractor installing top quality siding with superior performance and warranties. Our siding teams have a wealth of experience and are certified by the Vinyl Siding Institute, as well as all the manufacturers whose products we install. A project manager will be assigned to your siding project and provide you with constant updates
and reports. Before we even start, you'll be given an estimate and schedule so you know what to expect.
In addition to manufacturer warranties, we provide our own workmanship guarantee on all siding installations. If a problem occurs as a result of our work, we'll return for siding repairs or siding replacement. We're also licensed by the State of Maryland and carry full insurance coverage. Remember: Your satisfaction is our reputation! With over 25 years of experience and multiple trucks on the road, you can rest assured we'll be around when you need us.
Get a Free Estimate for Siding or Siding Replacement
Call us today at 410-729-0777 or contact us to schedule a free in-home consultation about siding replacement in Annapolis, Severna Park, Bethesda, Crofton, Severn, Glen Burnie, Odenton, Bowie, Davidsonville, Laurel, Edgewater, Columbia, Millersville, and Arnold.