Find General Contractor in Columbia, MD | Licensed General Contractors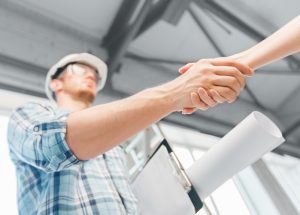 If you are a resident of Columbia, Maryland, and need a general contractor for your home improvement project, then Blair Construction is your kind of company. Our devoted team of contractors is committed to bringing the Columbia community a range of remodeling services. Customer satisfaction is our top priority, and that's clear in our track record of success in Columbia. Whether you need to renovate your bathroom, kitchen, or more, Blair Construction is here for you.
Interior Remodeling in Columbia, Maryland
For over 20 years, customers everywhere in Columbia, Maryland, have trusted us as their remodeling contractor for bathrooms, kitchens, basements, and other indoor projects. Blair Construction has the expertise to get you results, whether you just want to replace your kitchen cabinets or overhaul the entire room. Looking for a bathroom renovation? We'll inspect each aspect of the space to identify any necessary adjustments so that you are satisfied with your bathroom renovation.
Exterior Home Remodeling Projects
At Blair Construction, we also manage many exterior home renovation projects from design and construction to permitting. If you want a new outdoor deck, we can guide you in choosing between the several wood and composite materials. Also, Blair Construction is one of the leading contractors of siding replacement and installation in Maryland. Not only that, but we also specialize in quality window replacements, where we take out your old, drafty windows and add more energy-efficient alternatives.
Call Blair Construction Today For Your Columbia Remodeling Needs
For a quality remodeling project done by professionals you can trust, contact Blair Construction. We have been serving our valued Maryland customers for almost thirty years and look forward to giving your home the care it needs for years to come. Contact us online or give us a call at (410) 729-0777 to get a free in-home estimate. Click here to see reviews in Columbia, Maryland. To see examples of our work and get updates on what we are up to, follow us on Facebook, Twitter, Pinterest, LinkedIn, YouTube, and Houzz.