Find General Contractor in Severna Park, MD | Licensed General Contractors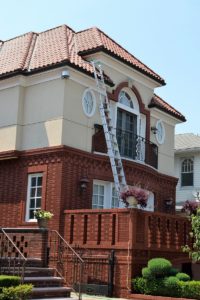 If you are a resident of Severna Park, Maryland, and need a general contractor for your home improvement project, Blair Construction is your kind of business. Our loyal team of contractors brings the Severna Park community a variety of remodeling services. Customer satisfaction is our top goal, and that's plain in our proven track record of success in Severna Park. If you need to restore your bathroom, kitchen, or more, Blair Construction is here for you.
Interior Renovation in Severna Park, Maryland
Customers all over in Severna Park, Maryland, have relied on us for more than 20 years as their choice remodeling contractor for bathrooms, kitchens, and more. Blair Construction has the aptitude and experience to get you results, regardless of whether you need to fix your kitchen cupboards or reproduce the entire room. It is safe to say that you are searching for a bathroom redesign? We'll examine every region's angle to recognize any essential changes so you are content with your bathroom remodel.
Exterior Home Remodeling
At Blair Construction, we additionally direct numerous exterior home improvement ventures from advancement to allowing. On the off chance that you need a deck, we can lead you in picking among a few materials of both wood and composite. Additionally, Blair Construction is perhaps the best temporary worker for siding substitution and establishment in Maryland. We additionally do top notch window substitutions, where we trade out your old windows for more vitality proficient decisions.
Call Blair Construction Today For Your Severna Park Remodeling Needs
For a quality remodeling project done by professionals you can trust, contact Blair Construction. We have been serving our valued Maryland customers for almost thirty years and look forward to giving your home the care it needs for years to come. Contact us online or give us a call at (410) 729-0777 to get a free in-home estimate. To see examples of our work and get updates on what we are up to, follow us on Facebook, Twitter, Pinterest, LinkedIn, YouTube, and Houzz.