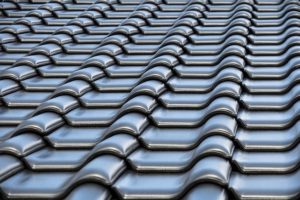 Full-Service Contractor and Roofing Company in Millersville, MD
Millersville, MD is a delightful place to call home, but homeownership isn't always easy. Between all your personal and professional obligations, staying on top of what needs to get done in your home can feel overwhelming. Finding the right contractor to handle these tasks is no easy feat. But Millersville residents are in luck. They can count on Blair Construction for their roofing and remodeling needs.
Roofing Repairs and Replacement in Millersville, MD
Few things are more critical to your home's condition than the state of its roof. Even a small leak can quickly spiral out of control. When moisture penetrates your roof, it can lead to the growth of mold and rot, which can cause further structural damage. But the sooner you can get professional attention, the less damage it can do.
If you hire Blair Construction to repair the roof of your Millersville home, we will begin with a thorough inspection. We won't just check the outside of your roof, but the inside, too. Signs of water damage may crop up in your attic sooner than they would from the outside. Then, we'll show you our findings and our recommended course of action.
Whether we advise full-on roof replacement or simple repairs, you can rest assured that your roof is in good hands. We prioritize efficiency and minimal disruption to your everyday life as we get our work done. Your investment will be protected by a 25-year warranty on our workmanship.
Expert Remodeling Contractor in Millersville, MD
Blair Construction has earned a reputation for itself as the finest roofing contractor Millersville residents could ask for. But our expertise reaches much further than just roofing. We also happen to be one of the premier home remodeling contractors in the Millersville area.
Once you've seen our work on your roof, we're sure you'll be impressed enough that you'll want to hear more about our remodeling services. Here is just some of the remodeling work we can do:
Basements
Kitchens
Bathrooms
Porches and sunrooms
Our services don't end there. We are experts in windows, siding, and even energy efficiency audits. Whatever your Millersville home might need, the experienced professionals at Blair Construction stand ready to help.