Handyman Services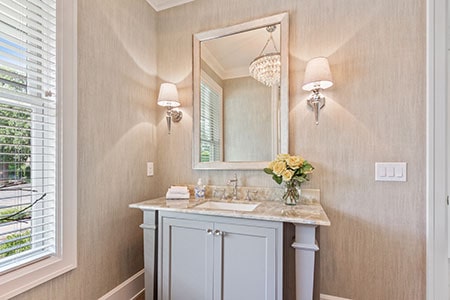 Let Us Take Care of Your To-Do List
Although keeping up with home repairs is challenging, it can save you thousands in the long run. Simply living in your house eventually takes a toll on every room. Don't learn to live with minor issues and a long to-do list. We understand you may not have the time or skills to do it all. Blair Construction provides handyman services throughout Maryland, including Annapolis, Severna Park, Bethesda, Crofton, Bowie, Davidsonville, Laurel, Edgewater, Columbia, Millersville, and Arnold in your home. Let us help you enjoy living in your home without the inconvenience of small repairs or updates.
Blair Construction provides various handyman services throughout the home including, but not limited to:
Vent Cleaning & Attic Fan Installation
Vanity & Bathroom Mirror Installation
Caulking
Bathroom Fan Installation & Repair
Shower Door Installation & Repair
Ceiling Repair
Drywall Repairs and Finishing
Dryer Vent Cleaning
Light Fixture Installation
Affordable, Quality Work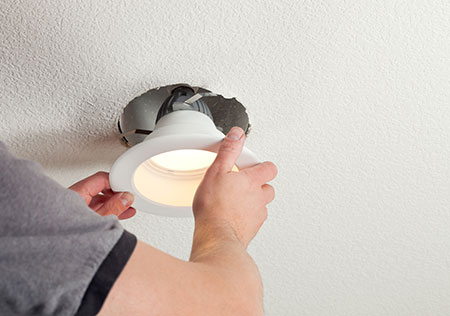 When you hire Blair Construction for handyman services, you can count on us to find solutions to your problems rather than just band-aiding them. Our bid will be right in the middle because we believe in quality work at an affordable price. We'll always give a written estimate and timeline so you know what to expect in advance. Constant communication, including reports and updates, will be provided so you are never in the dark. Our workmanship guarantee means you can rest assured you will be satisfied with our work. We're licensed by the State of Maryland and fully insured. This includes $2 million in liability and Workers' Compensation. At Blair Construction, we cover all the details so you don't have to worry. With over 25 years of experience and trucks on the road, you can count us to be there when you need us. Let us add value to your home now while you can enjoy the benefits.
Why Choose Blair Construction for Handyman Services?
When you work with Blair Construction for your handyman services, you can count on:
A set schedule and updates throughout
Consistent communication
Factory certified materials when applicable
Guarantee of workmanship
Working with a licensed and insured company
Handyman Services are based on Service Rates
Call us today at 410-729-0777 or contact us to receive your area rates and schedule your handyman service.