Roofer, Remodeler, and General Contractor in Davidsonville, MD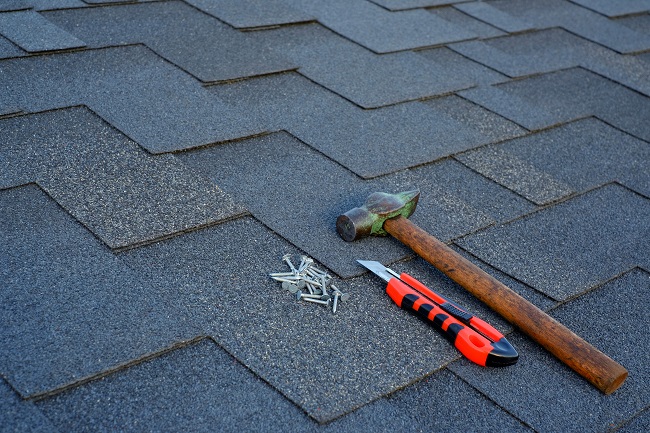 It isn't easy owning a home. While homeownership comes with so many perks, it comes with quite a few challenges as well. One of the most challenging parts is giving your roof the care it needs, or finding the right remodeler to transform your kitchen or bathroom. For jobs like these, you need experts you can trust. Homeowners in Davidsonville, MD can count on Blair Construction to be their roofer, remodeler, and general contractor.
Expert Roofer in Davidsonville, MD
From the moment you begin working with us, you'll see what sets us apart from other roofers in Davidsonville, MD. It all starts with a thorough and meticulous inspection. Our roofers have the expertise they need to pick up on even the slightest signs of damage that could rapidly get worse. They'll examine your roof inside and out, even seeking evidence of water damage from your attic.
Once we've completed our roof inspection, we'll let you know what we found. With a combination of photographic evidence and easy-to-understand language, we'll arm you with the information you need to make the right decision about how to move forward.
Whether the roof of your Davidsonville home needs a repair or a replacement, you can place your trust in us. Blair Construction is unique among roofers due to our professionalism, affordability, and commitment to excellence. We guarantee our repairs for 30 days, and our replacements have a warranty lasting up to 25 years.
Remodeler and General Contractor in Davidsonville, MD
Blair Construction has worked on countless Davidsonville roofs in the past 25 years. Our satisfied clients are often so impressed by our work that they want to know what else we can do for their home. We do a whole lot more than just roofing! Our expertise in remodeling is just as thorough as our roofing knowledge.
What could revitalize your home quite like a remodel? Remodeling your home won't just dramatically improve your daily life, but it will boost its market value, too. Our expert team of remodelers can't wait to transform any of the following spaces:
Kitchens
Basements
Bathrooms
Sunrooms
As if being the finest roofer and remodeler in Davidsonville wasn't enough, we have plenty of other services to offer. We're one of the area's leading installers of windows and vinyl siding. We also provide handyman services and energy efficiency audits. Whatever care and attention your home might need, Blair Construction is ready to help!