Roofing and Remodeling Contractor in Baltimore, MD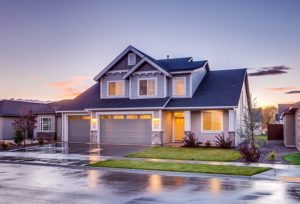 Baltimore homeowners have a lot on their plates. Homeownership comes with what can feel like an unending list of tasks that need to get done. Perhaps your roof needs repair or replacement. Or maybe you just aren't completely satisfied with your living spaces and are looking to remodel. If you're looking for a roofer or remodeling contractor in Baltimore, MD, you should look no further than Blair Construction!
Local Roofer in Baltimore, MD
What could be a more crucial part of any home than its roof? Your roof is what protects you from the snow in winter and the frequent rain of our Baltimore summers. Regular inspections and maintenance are necessary to ensure it's in working order. Here at Blair Construction, we recommend our customers have their roofs inspected twice per year.
Roof repairs can only be as good as the inspection that precede them. Other contractors in Baltimore may be content just to examine the exterior of your roof, but we take things a step further by checking out your attic for any signs of damage. After all, even a small leak can quickly turn into a major problem, causing damage to your health and home.
After our inspection, we'll show you what we've found and recommend a repair or replacement. Whatever course we advise, you can take confidence that decades of experience inform that decision. If you aren't satisfied with our work on your roof, then we aren't either. Blair Construction is GAF Master Elite Certified, so you can rest assured that our installations are protected by a 25-year warranty.
If you have even the slightest suspicion that your roof may need repair or replacement, just have us take a look. It's better to enjoy peace of mind in the present than to wind up with more problems in the future.
Remodeling and General Contractor in Baltimore, MD
Blair Construction stands apart from the other roofing contractors in Baltimore. Over the years, we've built up a long list of satisfied clients who will attest not just to our roofing services, but to our remodeling work as well.
Few things can make an old home feel new like a recently remodeled bathroom or kitchen. We can transform your bathroom into the therapeutic oasis you've always wanted. Or we could boost your kitchen's storage space and functionality with WOLF cabinetry and an island. Whatever your dream is for your home, we can't wait to make it come true. You might not know what you're missing until you invest in a remodel.
Speaking of investments, remodeling your home will dramatically boost the value of your home if you ever decide to sell it. But once our expert remodelers have done their work, why would you want to move?
Our services don't end there. Here are some other ways we can transform your Baltimore home:
Additions
Energy efficiency audits
Windows
Siding
Our expertise is far-reaching, and we hold all of it up to the same standard of excellence. If you want to learn more about what we can do for your Baltimore home, just give us a call.