Roofing, Remodeling, and General Contracting in Severn, MD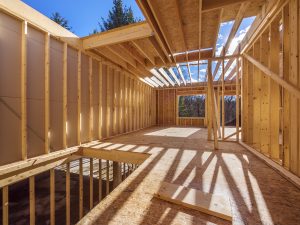 Could your home in Severn, MD use some work? There are very few homes that couldn't benefit from a little attention to their roof, or maybe a more drastic change such as a remodel. But, among all the contractors in Severn, how do you know who to trust? We believe that Blair Construction stands head-and-shoulders above other roofing, remodeling, and general contractors in the area. Here is a bit about what we can do for you.
Roof Repairs or Replacement in Severn, MD
Blair Construction should be your go-to roofer in Severn, MD. We have perfected every part of the process. It begins with remarkably thorough inspections. Other roofers in the area might be content to just glance at the exterior of your roof, but we like to look at the inside, too. That way, we can note any signs of damage that show up in your attic, as these can be the first red flags to emerge.
Once our inspection is complete, we will explain our findings simply and clearly. Then, we'll get to work with repairs or replacements. You'll be amazed and the efficiency and professionalism with which we go about our work. Our roof repairs will be guaranteed for 30 days, and replacements have a warranty of 25 years!
We understand that the roof replacement process can be stressful for homeowners. We will do our best to make the process as simple as possible for you. Our uncompromising work ethic and dedication to perfection will show in the finished product.
Remodeling and General Contracting in Severn, MD
Many of our satisfied clients in Severn, MD are so impressed with our work on their roof that they ask about our other services. You can count on the professionals at Blair Construction for far more than just roofing. Another one of our specialties is remodeling.
Few things can be more of a drag in your domestic life than a kitchen that's hard to move around, or a bathroom that desperately needs updating. Blair Construction can help. Watch as we transform your kitchen with an island, or state-of-the-art WOLF cabinetry. We'll turn your bathroom into the oasis you've always dreamed of.
Here are some other areas we can remodel:
Sunrooms
Basements
Additions
Nothing can boost the value of your home quite like a remodel. You'll enjoy a remarkable return on investment if you ever decide to sell your Severn, MD home. But you'll probably love your new living space so much that you won't want to leave.
Our services extend beyond roofing and remodeling, too. You can count on Blair Construction for day-to-day maintenance around the house, with our handyman services. We even specialize in energy efficiency audits, and have the knowledge to maximize your energy savings while conserving the planet, too.
There's no limit to what we can do for your Severn, MD home. Get in touch with Blair Construction for roofing, remodeling, and general contracting today.