Roofing & Remodeling General Contractor in West River, MD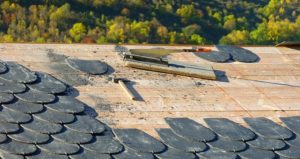 Few things can hang over the heads of homeowners like a roof in need of repair. A kitchen or bathroom in desperate need of a remodel can feel nearly as urgent. But, if you're like most West River, MD homeowners, it's hard to know who to trust to handle your roof repairs or remodels. We believe that, for residents of West River, your search for a contractor should end with Blair Construction. Here's why.
Expert Roof Replacement or Repairs in West River, MD
No homeowner should ever ignore the signs of a roof in need of repair. Ideally, you should never encounter these signs in the first place. With regular preventative maintenance, we can prevent a leak from cropping up in the first place. But even if you've noticed damage to your flashing, warped shingles, or mold in your attic, it's not too late for Blair Construction to intervene.
We recommend having the experts from Blair Construction inspect the roof of your West River, MD home twice annually. All of our roofing services will begin with an impeccable inspection. We go above and beyond other roofing contractors in the area in the thoroughness of our inspections. We won't just examine the exterior of your roof, but the inside, too.
Once we've completed our inspection, we'll present to you photographic evidence of our findings and our recommendation for repairs or replacement. Whichever course of action we advise, you can rest assured that we have your best interest in mind. In our years of experience serving satisfied West River customers, we've learned what needs to be done to counter any roofing issue you could imagine.
The roofing experts at Blair Construction are unrivaled in their efficiency and the quality of their work. We will work our hardest to minimize disruption to your everyday life as we repair or replace your roof. When our work is done, you can enjoy the confidence that comes with a 25-year warranty on our installations!
Remodeling and More in West River, MD
We aren't just the premier roofing experts in West River, MD. We can do far more, and with the same unwavering standard of excellence. If you like what we've done for your roof, you may be interested in our remodeling services.
Do you have a basement or a kitchen badly in need of a remodel? Whatever your dream might be for your home, we can't wait to make it a reality. We can transform your kitchen with enhanced lighting, or storage space in the form of WOLF cabinetry. Or we could turn your basement into a wet bar, or even a pool room. Here are some other areas we can remodel:
Decks
Sunrooms and porches
Bathrooms
Our expertise extends more broadly than even remodeling. We're also expert installers of some of the nation's top manufacturers of windows, or vinyl siding. If you're interested in prioritizing energy efficiency for a truly green remodel, we can help with that, too.
We have more than 25 years of experience helping West River homeowners under our belts. That's the kind of experience you can trust. For all your roofing or remodeling needs, Blair Construction is ready to help.