Shingle Roof Repair in Columbia, Maryland | Licensed, Experienced Roofers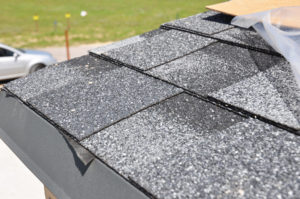 If you live in Columbia and need a roofing contractor for your home, then Blair Construction is your company. Our reliable team of trusted roofing contractors is committed to serving the Columbia community with proficient roofing services. Customer satisfaction is our priority, and that's clear in our proven record of success in Columbia, Maryland. Whether you need roof repairs, a brand new roof, or more, Blair Construction is here for you.
Protect Your Columbia Home with Quality Roofing
The main job of every roof is to protect your home, including your belongings and your loved ones. Some home repairs are urgent, while others are merely cosmetic. But taking care of your roof comes first on the priority list. 
Roof Repair or Roof Replacement
The main question homeowners ask about their roof is if they should have it repaired or replaced. You can rely on an experienced roofing contractor to know the right answer. At first glance, your roof could appear in excellent condition. However, only an expert eye can detect potential issues that tell the real story about the state of your roof. At Blair Construction, we are ready to provide that experience and knowledge to help you make the right steps for the best quality roof. We will conduct a precise evaluation using our expertise in the roofing industry to give you the best assessment of what your Columbia roof truly needs based on its current condition, budget, and design considerations.
Residential Roof Maintenance
Giving your roof the proper maintenance it needs will help extend its life and protect your home from the elements. In general, you should have your roof inspected by a qualified Maryland roofer every six months, or after any significant storm. With Blair Construction, we can offer an experienced perspective to inspect your roof for hidden damage.
A Roof Meant to Last a Lifetime
The strength and durability of your roof are some of its crucial features. It should be able to hold up for years to come when you trust a roof to protect your Columbia home. At Blair Construction, our team works with the best quality materials and equipment to guarantee that you are satisfied with both the look and stability of your finished roof. By using attention to detail to address each component of your roof that needs repair, we work to maintain the energy-efficient home as a whole. 
Call Blair Construction Today For Your Columbia, Maryland Roofing Needs
For roof repairs or a beautiful new roof installed by professionals, you can trust, contact Blair Construction. We have been serving our valued Maryland customers for almost thirty years and look forward to giving your roof the care it needs for years to come. Contact us online or give us a call at (410) 729-0777 to get a free in-home estimate. To see examples of our work and get updates on what we are up to, follow us on Facebook, Twitter, Pinterest, LinkedIn, YouTube, and Houzz.