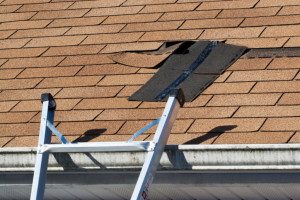 Although a good quality shingle roof is designed to last a lifetime, things can happen. If your roof has been around long before you moved into your home or you aren't sure how old the roof is, then you might want to think about whether it needs to be replaced. A roof replacement sounds expensive, but it is worth it in the long run when it comes to protecting your entire house. Here are some of the warning signs that your roof may need to be replaced.
Water Damage
A roof is at the front lines of protecting your house from water damage. That means that if there is a problem with your roof, then it has become vulnerable to water damage. Common signs of water damage in a roof are green spots on the shingles, which could be moss or mold. Also, if you look inside the attic, which is essentially the underside of the roof, you should keep an eye out for water damage. Squeaky floors in the attic and water stains are signs that water has leaked through the roof.
Old Shingles
Since a roof is mostly made up of shingles, they will often be the part that reflects the most age and damage. Some signs of old shingles include ones that are cracked, buckled, or discolored. Likewise, the adhesive that holds shingles to the roof can wear out over time, and it is common for you to notice missing shingles on your roof. If your roof is losing shingles, then that is a clear sign that it needs to be replaced.
Sagging
A roof that needs to be replaced could also display several structural problems. If you notice that an area of your roof is sagging, that could mean that part of the supports has weakened, and the roof can no longer hold up its own weight. A sagging roof is a serious safety concern. You should call a professional right away to have it inspected so that you will have an estimate of whether or not the roof is in danger of collapsing.
Contact Blair Construction Today for Your Roofing Needs
If you are looking for professionals you can trust to remodel your kitchen, basement, or bathroom, contact Blair Construction. We have been serving our valued Maryland customers for almost thirty years and look forward to giving your home the care it needs for years to come. Contact us online or give us a call at (410) 729-0777 to get a free in-home estimate. To see examples of our work and get updates on what we are up to, follow us on Facebook, Twitter, Pinterest, LinkedIn, YouTube, and Houzz.