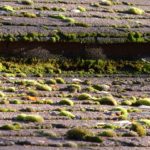 Whether you are investing in a new roof or you've had yours for years, there will come a time that you will need to think about roof maintenance and repairs. But there are a few pitfalls to roofing that you should be aware of to make sure that a mistake won't cost you more in the long run.
Hiring the Wrong Roofer
Although DIY roofing is a viable option for making small repairs, generally you should consider hiring a professional roofer. But you have to also make sure that the person you hire will be able to do a quality job. Do your research and check that the contractor your considering has the proper qualifications, such as a license and insurance. When they perform an inspection, it should be thorough and comprehensive. An insufficient roof inspection might mean that you'll have to undo the repairs you make now to fix a worse problem that was overlooked.
Covering Old Tiles
One way that some roofers try to cut corners is by reroofing over the old shingles on your roof. If a roofer suggests covering over your old shingles, then it means that they didn't give a thorough enough inspection in the first place. Most roof inspections will require at least a few of the shingles to be taken off to see what is underneath. Not only is roofing over old shingles a way to cheat around any real issues with your roof, but the new shingles are less likely to stay on. Also, you might have cracks and leaks in your roof that need further repair than shingles can provide alone.
Incorrectly Estimating Costs
Even with a trusted contractor, you should make sure that you are completely clear on the cost of the roof. First, you should consider the cost of labor and material, and whether you can afford a roof replacement or if you can get by with a few repairs. Also, many people forget that there is a cost for removing the existing roof. The right roof contractor will be happy to make sure that you are aware of all of the expenses so that you won't be in for an unpleasant surprise.
Contact Blair Construction Today!
For a beautiful new roof or new bathroom flooring planned and installed by professionals you can trust, contact Blair Construction. We have been serving our valued Maryland customers for almost thirty years and look forward to giving your roof the care it needs for years to come. Contact us online or give us a call at (410) 729-0777 to get a free in-home estimate. To see examples of our work and get updates on what we are up to, follow us on Facebook, Twitter, Pinterest, LinkedIn, YouTube, and Houzz.