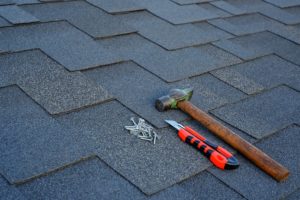 If you live in Anne Arundel County, then you might have experienced a bit of winter weather that could've taken a toll on your roof. But, as important as it is to give your roof a check from now and then, it's a completely different story to try to do any repairs yourself. Here are some reasons why you should not try to do your own roof repairs.
Safety
It goes without saying that there can be some major safety concerns with anything involving your roof. Not only is there the danger of falling if you decide to go onto the roof itself, but even climbing a ladder can be dangerous. When you hire a professional to repair your roof, they come with years of experience in proper safety protocol. Professionals have the right helmets and climbing harnesses to prevent injury. No matter how much money you think you could save in doing your own roof repairs, it isn't worth risking the medical bills, or potentially fatal injury.
Mistakes
Again, the reason why many people consider doing their own roof repairs is that they think that it will be cheaper than hiring a professional. In truth, it probably would be a lot less expensive at first. But the money you save in labor costs means that you will also miss out on the expert knowledge that a roofing professional would bring. The average person might be able to buy basic roofing materials at the hardware store and look up instructions online, but as you can imagine, that leaves plenty of opportunities for mistakes to happen. And one mistake on a small repair could lead to much more costly repairs later. When you pay more for a professional, you are also getting a guarantee that everything will be done right. Even if the professional roofer makes a mistake, they will be responsible for correcting it.
Overlooked Issues
Many times, what may look like a simple roofing repair could actually point to a warning sign of more serious damage. Contacting a professional to repair your roof means that you have an expert eye who can spot potential long-term issues. If you make a repair yourself, then you risk overlooking the warning signs of a bigger problem. Ultimately, there would be no point in repairing something small if there was a worse problem that needed to be addressed. 
Contact Blair Construction Today for Your Roofing Needs
For a beautiful new roof planned and installed by professionals you can trust, contact Blair Construction. We have been serving our valued Maryland customers for almost thirty years and look forward to giving your roof the care it needs for years to come. Contact us online or give us a call at (410) 729-0777 to get a free in-home estimate. To see examples of our work and get updates on what we are up to, follow us on Facebook, Twitter, Pinterest, LinkedIn, YouTube, and Houzz.