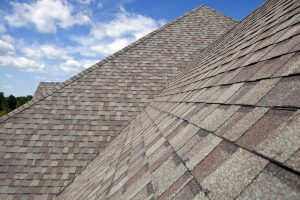 The roof of your house can endure a lot of damage because it faces the harsh outside elements. That means that, over time, your roof could develop issues that need to be repaired. Here are some of the most common roof issues that should be addressed by a professional.
Flashing
Flashing is the process of sealing the areas of your roof where the vent pipes, HVAC unit, and even chimney have made holes into it. When the flashing isn't properly attached, then it can cause open seams, which is a gap between the flashing and the roof. Open seams can lead to a weakened resistance to punctures in the roof and shingles blowing off in the wind.
Trees
Although trees can add a beautiful aesthetic to your yard, tree branches can also provide an issue for your roof. Tree branches tend to rub the roof in the wind and cause abrasions, and fallen leaves and debris from trees can accumulate and cause further damage. The best thing you can do is keep your trees trimmed so that there aren't any branches overhanging above the roof.
Ventilation
Proper ventilation is a significant part of keeping your roof in good condition. Vents that are properly placed will be located at the base of the roof and near the top to allow warm air to leave through the top while cold air comes from the bottom. The purpose of good ventilation is to regulate the moisture levels and temperature of the attic. Without it, moisture accumulation can eventually lead to water damage in your roof and attic, and a lack of energy efficiency will raise your energy bills.
Maintenance
With all of these potential roofing issues, it is important to keep up with maintenance. Getting a professional inspection on your roof at least once a year will help ensure against hidden problems developing. You can stay informed about your roof's condition and make repairs as needed along the way. Without consistent maintenance, a neglected roof can develop severe issues.
Contact Blair Construction Today for Your Roof Inspection!
For roof repairs, remodeling, or a brand new roof installed by professionals you can trust, contact Blair Construction. We have been serving our valued Maryland customers for almost thirty years and look forward to giving your roof the care it needs for years to come. Contact us online or give us a call at (410) 729-0777 to get a free in-home estimate. To see examples of our work and get updates on what we are up to, follow us on Facebook, Twitter, Pinterest, LinkedIn, YouTube, and Houzz.