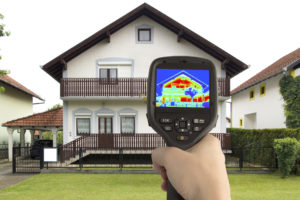 Summer tends to be the time of year when we think about our energy costs the most. Maybe it's the constant drone of the AC or the frequent reminders about peak energy days, but energy savings seem to be front and center. So it makes sense that summer is the perfect time to perform a home energy audit.
What Is A Home Energy Audit?
First, you may not even know what a home energy audit is, let alone why you should get one. This is a test (or a series of tests) that gives you a score that represents the energy efficiency of your home. The tests will vary depending on the age and size of your home, the type of heating and cooling systems you have, and the type of water system you have. The tests come back with a number on a 1-10 scale that tells you the energy efficiency of your whole house. So, why is this important to know?
Know What You're Using
Determining the energy efficiency of your home can help you make sense of how much energy you're using and where. If you've noticed your bills creeping up during the summer, you may have written it off as seasonal, but it could also indicate the decreased energy efficiency of the home. If this is the case, those bills won't go down by much come fall and winter, and it will be better for your wallet to find out now.
Know Where You're Losing
A home energy audit can do more than just let you know that you're losing energy somewhere. It can also pinpoint where. It might be that your HVAC system needs maintenance to work more efficiently. Or it may be your windows leaking that is bringing down your efficiency. Once you know where the issue (or even the issues) is, you will be able to plan how to address it.
Determine Future Upgrades
The best thing about a home energy audit is that the information you gain can help you to make smart plans for how to improve your home. Without this knowledge, you could spend money on improvements that don't actually address the issues. For instance, your old HVAC may still be working fine, and even if you replace it, that won't stop the heat from escaping through your leaky windows. If you are having issues, summer is the perfect time to get them fixed. Even if you don't have any issues now, establishing a baseline will give you the ability to catch future problems more quickly.
Ready for An Energy Audit? We're Here to Help You.
For an energy audit done by professionals you can trust, contact Blair Construction. We have been serving our valued Maryland customers for almost thirty years and look forward to working with you.
Contact us online or give us a call at (410) 729-0777 to get a free in-home estimate. To see examples of our work and get updates on what we are up to, follow us on Facebook, Twitter, Pinterest, Google+, LinkedIn, YouTube, and Houzz.