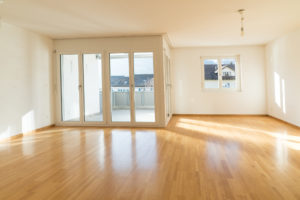 No matter how long you have lived in your home, if you have an unfinished basement, then you might have wondered when is the right time to upgrade it. An unfinished basement is a wasted space that is full of untapped potential. There are many reasons why you should put finishing your basement at the top of your priority list, and here are just a few of them.
Additional Space
The first and most obvious benefit when homeowners finish their basement is the added usable space in the house. Taking what was once concrete and exposed pipes and simply adding insulation, walls, and comfortable flooring can make the space safe and comfortable for many purposes. There is the opportunity to use the room for guests, or as an entertainment center or playroom. You can even install an additional bathroom, kitchen, or bar
Energy Efficiency
You might be surprised to learn that finishing your basement can dramatically improve your house's energy consumption. Unfinished basements can get drafty, especially in winter, because there is much less barrier against the outside. By finishing your basement, you will have insulation added, which will keep your home's temperature under control. Instead of losing heat in the winter and air conditioning in the summer, the insulation in your basement will keep it inside of your house. Soon you will see the energy efficiency reflected in your utility bills.
Home Value
Lastly, it is really important for your home's overall value to have a finished basement. If you are still looking for your forever home, then you might not have considered putting a lot of money into the basement of your current home. However, this is a crucial investment if you want to sell it someday. Because a finished basement takes time and budgeting, many prospective homebuyers will see a finished basement as a major plus. When you remodel your basement, you will increase your home's resale value, and you can enjoy a better quality of life in the meantime, whether you decide to sell or keep your home.
Contact Blair Construction Today for Your Basement Remodel!
For converting your basement into the space of your dreams with the help of professionals you can trust, contact Blair Construction. We have been serving our valued Maryland customers for almost thirty years and look forward to giving your home the care it needs for years to come. Contact us online or give us a call at (410) 729-0777 to get a free in-home consultation about basement remodeling. To see examples of our work and get updates on what we are up to, follow us on Facebook, Twitter, Pinterest, LinkedIn, YouTube, and Houzz.